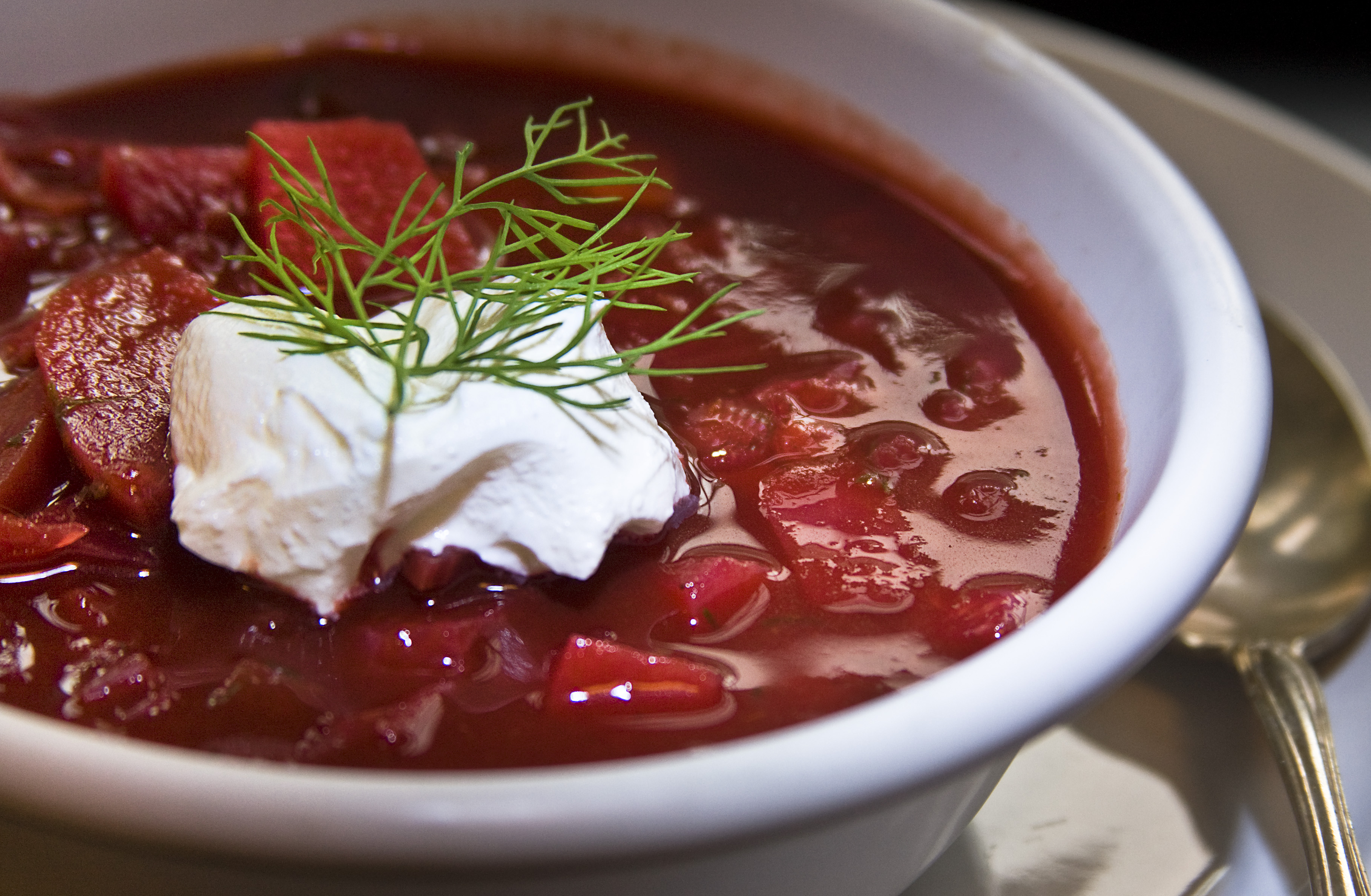 Beetroot soup
with croquettes

0h 30min

2h 30min
Beetroot soup with delicious stuffed croquettes with boiled potatoes and fried in onions, seasoned Maga Frubex. Croquettes with such a relatively "tight" fillings can be formed differently than those with cabbage and mushrooms – for example, rolling them in the longitudinal rolls and slicing diagonally into four parts. In this way we obtain a shapely croquettes, very decorative and convenient to eat.
Ingredients:
Beetroot soup Frubex
salt (1 pinch)
eggs (2 units)
bread crumbs (1 glass)
oil (100 ml)
Pancakes
milk (1 glass)
flour (1 glass)
eggs ( 3 units )
oil (3 tbsp)
Stuffing
liquid seasoning for soups "Maga Frubex" (to taste)
potatoes (500 g)
onion ( 1 unit )
butter ( 3 tbsp )
salt and pepper (to taste)
Preparation:
Mix the milk, flour, 3 eggs, add a pinch of salt.
Fry the dough for 8 pancakes
Peel the potatoes and cook.
Peel the onion, chop and fry on butter.
Drain the potatoes and mix with onions.
Season with salt, pepper and Maga Frubex
Spread pancakes with hot stuffing and rolled up in a roll, then cut diagonally into four parts.
Bread in salted egg and breadcrumbs.
Fry in oil.
Beetroot soup dissolve in boiling water then give a warm croquettes.