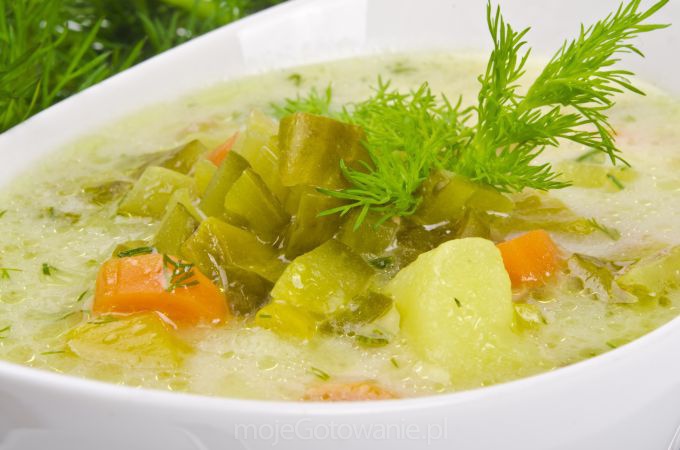 Cucumber soup
Home

0h 45min

2h 00min
Ingredients:
30dag ribs
100g of vegetables (carrots, leeks, celery)
2 potatoes
Jar of homemade pickles Frubex.
Two liters of water.
Flour (1 tbsp)
18% Cream 100ml
Preparation:
The stock prepared from the ribs.
Peel the potatoes, vegetables and cut into thin slices
Sieve on a grater homemade pickled cucumbers Frubex, 720ml.
Cook all ingredients about 30min until obtain adequate softness.
Mix sour cream with flour and add to the soup and bring to the boil.
Spices Maga Frubex pepper and salt to taste.